Bass singers are often overlooked in the world of singing. Some people seem to think that only high-pitched voices can be good, but this couldn't be any further from the truth.
These talented bass singers have been rocking stages for years and deserve to be recognized.
In this blog post, we will discuss 11 famous bass singers who have a range of talents!
Famous Bass Singers List
1. Barry White
Barry White needs no introduction. He was one of the most famous and successful bass singers of all time. With his rich, velvety voice, White was able to create some of the most memorable love songs ever recorded.
2. Johnny Cash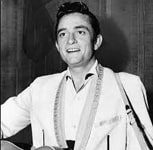 Johnny Cash is a legend of music, and famous bass singers are no exception. Johnny Cash sings the song "Hurt" with its powerful lyrics that match his deep voice perfectly. It seems as though he was born to sing this particular song!
3. Michael McCary
Michael McCary is the bass singer who sang for R&B/funk band, Boyz II Men. He was born in 1970 and started singing when he was just a child of four years old. At first, McCary tried his hand at gospel songs but later switched to pop music because he loved its rhythm and style more than anything else.
4. Josh Turner
Josh Turner is one of the most famous bass singers in country music. He has a lot of fans and they love his voice very much!
His latest album came out on October 12, 2012, called Punching Bag. It includes ten songs written by Josh Turner himself. His first single from this album was "Time is Love" which became the number one hit in Billboard's Hot Country Songs.
5. Tim Storms
Tim Storms is a bass singer who is known for his incredible vocal range. He has an ability to sing both classical and contemporary music, which makes him one of the most versatile bass singers in the industry. His voice has been praised by critics and fans alike, and he continues to amaze audiences with his powerful performances.
6. Peter Steele
Peter Steele is not only a famous bass singer but also the lead vocalist and songwriter of the heavy metal band Type O Negative. Steele's vocals have been described as "somewhere between singing and barking".
7. Avi Kaplan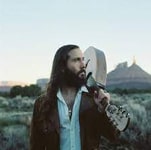 Avi Kaplan is the bass singer for Pentatonix. He joined in 2012 after being a fan of theirs on YouTube and has become one of their most famous members, especially due to his outstanding acapella skills.
8. Brad Roberts
Brad Roberts is a singer, songwriter, and musician who is best known as the lead vocalist for the Crash Test Dummies. He has been singing since he was young and his voice developed into what it is today from years of training.
His music can be described as unique folk-rock with an edge that comes to life in concerts where Brad becomes more emotional about the music.
9. Tim Foust
Tim Foust is a bass singer from America. He has been interested in music since he was very young and this interest led him to study voice at the University of Illinois, where he received his Bachelor's degree.
In 1986, Foust moved back to New York City, where he became involved with many different musical ventures throughout the city's community choirs.
10. George Younce
George Younce was a famous bass singer and was known to be one of the most powerful singers in Southern Gospel music. He began his musical career at an early age, performing with various groups throughout high school and college.
11. Paul Robeson
Paul Robeson is one of the most famous bass singers in history. He was born on April 12, 1898, and became a successful lawyer before turning to music. Robeson is known for his powerful voice and his ability to sing classical, spiritual, and folk songs. He performed all over the world during his career and helped to popularize bass singing.
12. Tennessee Ernie Ford
Tennessee Ernie Ford is one of the most famous bass singers on this list. He was popular during the 1950s, 1960s, and 1970s for being part of a group called The Statler Brothers who were well known for their harmonic vocals.
13. Tay Zonday
Tay Zonda is a bass singer who rose to fame with his song "Chocolate Rain" in 2007. He has been featured on Good Morning America, Jimmy Kimmel Live, and The Tonight Show Starring Jimmy Fallon.
14. Melvin Franklin
Melvin Franklin was born in Memphis, Tennessee on February 23, 1942. He was a member of the gospel group The Famous Flames and later became one of the founding members of The Temptations. Franklin is considered one of the most influential bass singers in history and has been credited with popularizing the deep growling style of singing that is now associated with soul music.
15. Thurl Ravenscroft
Thurl Ravenscroft was an American voice actor who was best known for singing the song "You're a Mean One, Mr. Grinch" in Dr. Seuss's How The Grinch Stole Christmas! He is also famous for voicing Tony the Tiger and providing additional voices on Disney's Jungle Cubs as Louie the Mountain Lion.
16. Ivan Rebroff
Ivan Rebroff was born in 1931 in Germany to Russian parents. He started his music career as a bass singer and quickly became famous for his powerful voice and unusual range. Rebroff was known for performing classical pieces as well as popular songs, and he toured all over the world.
17. Richard Sterban
Richard Sterban is famous for being a member of the American country group The Oak Ridge Boys. They are best known for their songs Elvira and Bobbie Sue, which both hit number one on the music charts.
18. Larry Graham
Larry Graham is one of the most famous bass singers in history. He is known for his work with Sly and the Family Stone, as well as his solo career. Graham was a pioneer of funk music, and he helped to create the slap bass style that is so popular today.
19. Nick Massi
Nick Massi is one of the most famous bass singers in the world. He was a part of The Four Seasons, and his voice was absolutely incredible. His bass tones were deep and smooth, and he added so much to the group's sound. Massi tragically passed away in 2000, but his music will always be remembered.
20. Carlo Mastrangelo
Carlo Mastrangelo's voice type is a bass-baritone and he was most known for his association with the New York City Opera, where he sang roles from 1947 to 1979. Mastrangelo's career spanned over 35 years and included performances as Figaro in Mozart's The Marriage of Figaro (1961) at La Scala and as Sarastro.
21. Harold Reid
Harold Rei is one of the most famous bass singers in the world. He is known for his work with The Statler Brothers, and he has won numerous awards for his singing skills. Reid is a master of country music, and he has been praised by critics for his powerful voice and incredible range.
Conclusion: Famous Bass Singers
The list of famous bass singers includes some household names, such as Johnny Cash and Barry White.
What do you think? Who is your favorite singer on the list? Let us know in a comment!
Frequently Ask Questions
Q: What do you think is the best thing about being a bass singer?
A: The low notes, of course, I love that I can sing and play at the same time, and Singing with other people is my favorite part.
Q: What type of music do you like to sing the most?
A: I love singing country, gospel, and old-time rock and roll.
Q: Who is your favorite bass singer?
A: I really like Harold Reid, he has a great voice and a lot of range.
You can also check out What Is the Difference Between a Bass and Cello? and How to Set Up a Double Bass Pedal.